RHINO-RACK BATWING TAPERED EXTENSIONS
Rhino Rack
As the weather gets more wild and unpredictable by the month, it's important to make sure you're prepared. Designed to be the perfect companion to your Batwing (Left), Batwing (Right, Batwing Compact (Left) or Batwing Compact (Right) the new range of Tapered Extensions will keep you protected, whether you're camping with your family or just heading to the beach with some mates.
The Tapered Extension is super easy to set up with your Batwing or Batwing Compact: just zip it on! If you're looking for extra coverage, you can easily join multiple extensions together using the zippers and velcros tabs.
These velcro panels keep the extension secure around the pole to avoid anything coming in through the gaps. If you want, you can also have a peek outside through the Tapered Extension door. Furthermore, simply unzip the door if you'd like some natural light or air flow in your tent.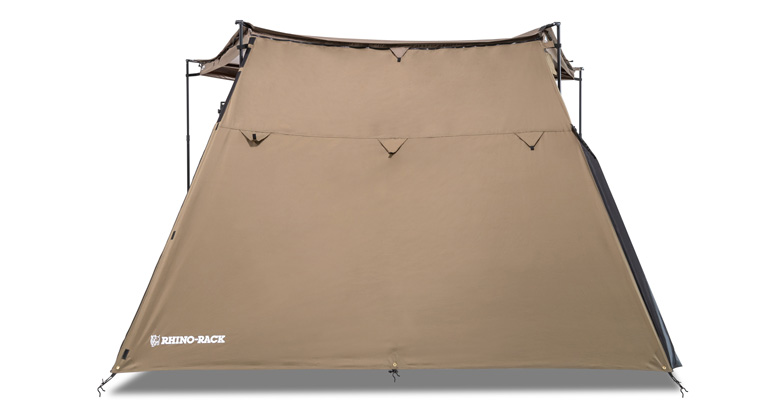 Batwing Compact Tapered Extension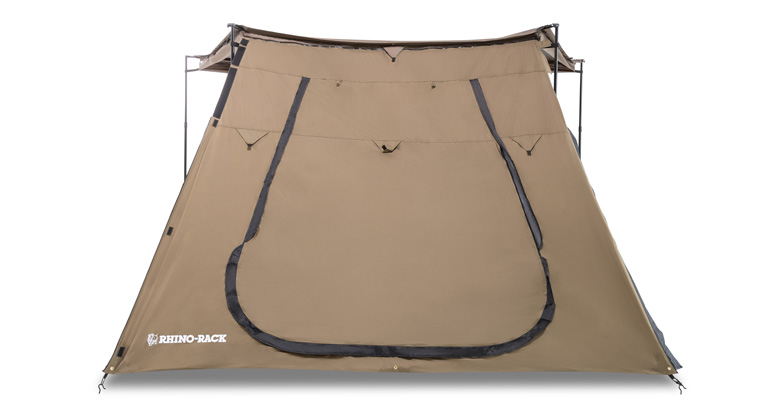 Batwing Compact Tapered Extension with Door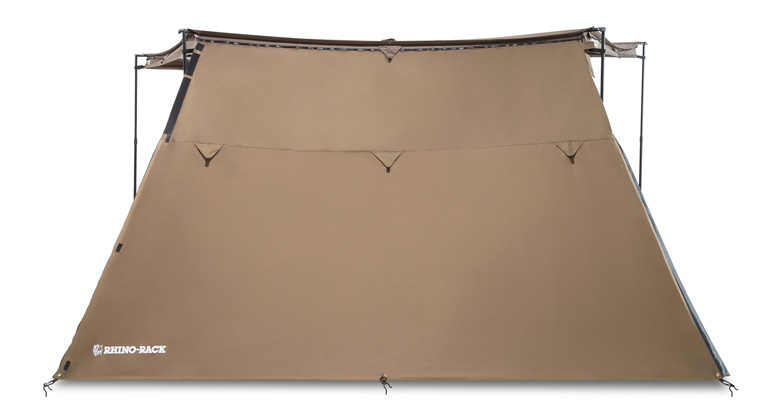 Batwing Tapered Extension (Full Size Awning)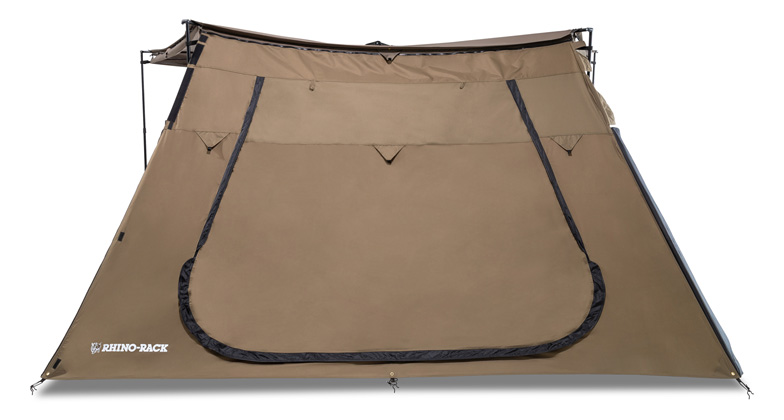 Batwing Tapered Extension with Door (Full Size Awning)
Made to withstand the elements, the Tapered Extension's are crafted to ensure that no matter what your adventure, it is built to last. Constructed from 210D rip-stop polycotton canvas, which is the same material as used in outdoor tents, you can be confident that the Tapered Extension won't rip easily and are mould resistant, maximising its longevity. Boasting a UPF50+ rating, Rhino-Rack's Tapered Extension will provide ultimate protection from the sun's harsh rays.
Our Tapered Extensions are available in the following sizes and styles:
Batwing Tapered Zip Extension
Batwing Tapered Zip Extension with Door
Batwing Compact Tapered Zip Extension
Batwing Compact Tapered Zip Extension with Door
SKU: 10000-52